Stitchology Sewing School for Kids
After-school sewing fun for beginning sewers!
Girls and boys will enjoy sewing and creating with Miss Jane.
I have put together an after-school schedule with sessions in blocks to coincide with the school calendar. My winter programs will introduce students to the artful science of sewing. This fun and engaging program begins with basic sewing skills, and progresses through the foundational techniques for novice sewists.
Beginner classes are offered on Tuesdays or Thursdays from 4:00-5:30 p.m.
Your child will learn:
Operating the sewing machine (threading, bobbin, basic form)
Choosing fabric for your project
Working with patterns
Hand sewing
Location:
Our classroom is located at the Harwich Cultural Center 204 Sisson Road, Harwich, MA 02645 Classroom 109  – Map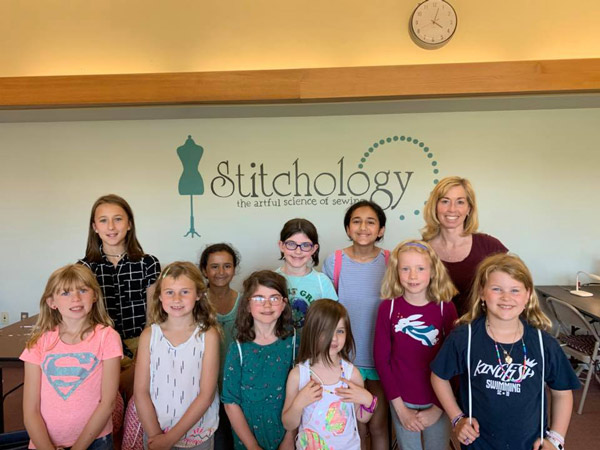 Spring Session
4:00-5:30 p.m. at the Harwich Cultural Center
Six-week session: $190/student (includes $165 instruction and $25 materials fee). Limit 6 students per session.
Tuesdays - Beginners
February 25
March 3
March 10
March 17
March 24
March 31
Wednesday - Advanced Sewers
February 26
March 4
March 11
March 18
March 25
April 1
SEND ME INFO ABOUT UPCOMING KIDS WORKSHOPS AND PROGRAMS!
We are always thinking up new projects and ways to introduce kids to the artful science of sewing! Sign up today to get info on upcoming Stitchology workshops and classes.